Something to think about
You come into this world being held and loved and you should leave this world the same way
Meaningful funerals are rites of passage that help us move from life before a death to life after a death. They help families and friends support one another, embrace their feelings and embark on the journey to transcendence.
Welcome to Carson Funeral Homes
Thank you for taking the time to visit our web site.
A great deal of time and effort has gone into providing this service to our community and the families we serve. We are constantly enhancing and updating the information in this medium and hope that you find it helpful and convenient. If you have any questions or would like to share any suggestions on how we could improve this site, please feel free to contact us. We value and encourage your input. We are here to continue to provide the highest standards for our community and to the families that we serve.
Few funeral homes in Canada can match Carson Funeral Homes for longevity or experience. We have been the "family" funeral home for thousands of client families for over 125 years. A tradition since 1878, we have provided full-service funeral arrangements for all faiths, within everyone's means through the generations.
Admirable though tradition may be, we pride ourselves in our ability to be a leader and innovator in a constantly demanding profession. We are proud of the more than 20 men and women of the Carson family . We believe that each one is a caring, understanding professional who takes pride in helping people.
Family owned funeral homes in short supply
In one of the most personal professions there is, corporations continue to buy small town funeral homes in order to satisfy their growth demands and the demands of their shareholders. My wife asked me recently if I thought that it mattered to families that we are family owned. Thus, I set out to defend the statement Family Matters. Why does family matter. To a family owned funeral home, or any family owned business, you are not a number, you are a customer or more often than not a friend. We strive to give you the best of service of care, not because we are driven by dividends and spreadsheets, but because it was a profession that we are passionate about. We actually serve families, we do not sit in an office in Toronto watching spreadsheets. We are licensed funeral directors, and we grieve with our families, this comes through in the compassionate care that we provide. We are flexible because we do not have to answer to head offices growth goals. More often than not we have better pricing, as our responsibility is what is fair to the customer, not what our shareholders require for growth. I believe family does matter and you will notice the difference in your care. Proudly the only family owned funeral home serving Orillia and Midland, and now the only family owned funeral home between Barrie and Huntsville. http://www.muskokaregion.com/news-story/7102829-funeral-home-conglomerate-purchasing-two-south-muskoka-businesses/
Value of A Funeral Service
A funeral is an important part of grieving, and often the first step in the healing process. For thousands of years, funerals have been the preferred means of expressing grief and paying tribute to loved ones.
Value of the Funeral

Acknowledges that a life has been lived. Allows mourners to remember and honour their loved ones in a special way. Serves as a central and safe gathering place for family and friends to give emotional and physical support to one another. Provides closure for the bereaved, Initiates the grieving process, Confirms the reality and finality of the death. Encourages mourners to face the pain of their loss and express their thoughts and feelings. Helps survivors to better cope with their grief and enables them to move forward with their lives.
When dealing with loss and grief, there is no single solution that meets the needs of every individual. The type of service chosen is largely based on the personal preferences of both the survivors and the deceased. The important thing is that you acknowledge the passing of a loved one in a way that is meaningful and helpful in your healing, and that you realize you are not alone. Your local funeral home and licensed funeral director are trained to help you through this difficult time.
The Internet has emerged as a useful medium for education around important life decisions, but few online resources exist that provide families with comprehensive tools and information necessary for funeral planning.
MeaningfulFunerals.com provides the information and insights that will help you create a meaningful funeral experience that honors the unique life of your loved one and starts you on the path to healing. For complete information, including interactive tools, educational videos and a printable planning guide, please visit www.MeaningfulFunerals.com.
Meaningful funerals are rites of passage that help us move from life before a death to life after a death. They help families and friends support one another, embrace their feelings and embark on the journey to transcendence.
Alan D. Wolfelt, Ph.D.
Director, Centre for Loss and Life Transition
Candlelight Memorial Service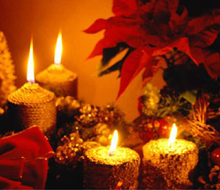 David and Ann Carson, and all of the staff at Carson Funeral Homes invite you and your family to our Candlelight Memorial Service.
Join us in lighting a candle to honour the memory of people we loved and lost.
Family gatherings and social get togethers can be very difficult when we are grieving, but it is important to remember that we will feel joy again. We hope that you will be able to share this time with us. Refreshments will be served following the service.
A service will be held at each chapel on different dates.
L. Doolittle Chapel in Orillia on Sunday December 16, 2018 at 1 o'clock pm
Reception to follow.
and
J.H. Lynn Chapel in Midland on Sunday December 9, 2018 at 1 o'clock pm
Reception to follow in the Reception Centre of the funeral home.
Please RSVP by email: info@carsonfuneralhomes.com
or by phone: Orillia: (705) 326-3595 Midland: (705) 526-6551
Recent Obituaries

Settled in the heart of historic Orillia is a beautiful and charming old funeral home. Filled with warmth and character, you will feel at home the minute you walk through the door.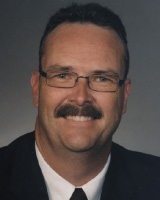 Jon Griffiths helps dozens of families every year preplan their funerals. He listens to what they want and works within their budget to come up with the best solution for them.

Nestled right in the downtown of Midland is the oldest funeral home serving Midland and area. Longevity stretching back to 1878 you will notice why J.H. Lynn Chapel has been the choice of so many families in Midland the moment you see it.