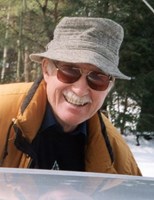 Major (Ret'd) Norman Timothy John McCracken (18 Aug 1932 - 1 Feb 2021)
Canada lost another Canadian Veteran, as Norm left this world on the first of February 2021 for a journey to "meet his maker" in his 89th year after a courageous battle with numerous issues especially Pulmonary Fibrosis, COPD and Congestive Heart Failure. After 32 years together, his final moments were spent with his loving wife Trish. Due to the Covid 19 crisis, his 88th was celebrated quietly in August 2020 with his wife and siblings. He took pride in his three siblings living past 80 years of age.
Norm graduated from Northern Secondary School and the University of Toronto. His career took him to working for the Nipissing and Toronto District School Boards. He was born in Toronto and lived also in North Bay, Washago and Orillia.
His army career started in 1947 when he was 14 years old and he spent his summer at the Royal Canadian Army Cadets Camp in Ipperwash. Following in his father's footsteps, he joined the Queen's Own Rifles of Canada in 1949 and rose through the ranks to become a major in 1966. He spent a lot of hours at the Moss Park Armoury on the Parade Square.
He leaves behind his second wife Trish (Loraine), his former wife Penny (Smith) in North Bay, son Tim (Vancouver), daughter Belinda (Florida), son Todd (Sudbury), granddaughter Courtney, grandson Connor, granddaughter Emily Visconti, step-daughter Tracy Gordon (Thunder Bay), step-granddaughter Laurel, step-grandson Jacob, his brother Bob (Guelph), his sister Faith (McCracken) Drabbe (Fanshawe), nephews Christopher (Elora) and Jeffrey (Drayton), multiple grand-nephews and grand-nieces, daughters-in-law Judith (Smith) and Tiffany (Hagberg), and sister-in-law Elizabeth (Minielly). He was predeceased by his son Cameron Douglas Robert McCracken (1965), his father Norman Parker Woodside McCracken, his mother Queenie Hilda Jesse Styles, his sister Shirley Ann Helen Mary Tarleton (Haliburton) and her son, his nephew, Gill LaFortune, and his brother-in-law Dick Drabbe.
Norm leaves behind many friends. He was an active community volunteer in a wide range of service. Some knew him from his volunteer leadership of the Young Adult Group at Yonge St United Church, some because he was a founding member of the 4S Club at Yonge St United Church, some because he was a President of the the Ontario School Counsellors' Association, some because he represented the QOR for over 20 years on the National Council of Veterans Associations, some because he was a two term President of the QORC Association, some because they were teaching colleagues, some because they were students at Park Public School (now Nelson Mandela), Glenview Sr. PS, or Chippewa Secondary School; some because they were fellow members of the Masonic Lodge (North Bay #617), the Queen's Own Rifles of Canada, and the Royal Canadian Legion (Branches 344 and 34), some because he participated as an actor in community theatre, some because he was a member of Phi Kappa Sigma, and others because he played hockey and other sports.
Even when life was tough Norm was positive. He will be sadly missed by his family, his QOR Family and his many friends. We will remember him! We will remember his joy of laughter!
A big thank you goes out to Dr Kimberly McIntosh and Marianne, DSW Tracy Morrison of Health Partners, the Palliative Care Team with the LHIN and Bayshore Health Care, and the maintenance staff and neighbours at Fellowship Heights, for helping Norm and the family through this very difficult loss.
Please visit https://www.carsonfuneralhomes.com/obituaries/details/37217 to give condolence messages. In lieu of flowers, donations can be made to Norm's favourite Charity, the QOR Trust Fund https://www.canadahelps.org/en/charities/the-queens-own-rifles-of-canada-trust-fund/ . https://www.canadahelps.org/en/charities/the-queens-own-rifles-of-canada-trust-fund/ A service will take place, possibly near August 18th which will be his 89th birthday, at the Moss Park Armouries with Reverend Captain John Niles when the Covid-19 Crisis is over. Norm's final resting place will be the National Military Cemetery, Section 103 of Beechwood Cemetery in Ottawa, possibly on Remembrance Day.
Send a Condolence
Thank you, your condolence will be passed on to the family.
To send another condolence, please refresh the page.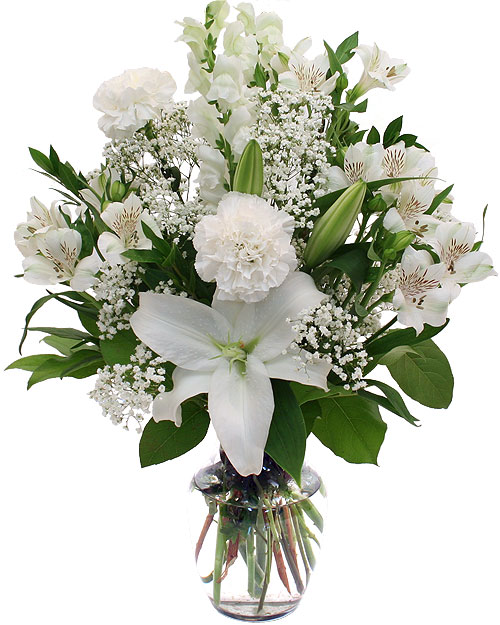 Send Flowers →