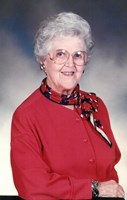 Lucille Dorothy Mulcahy otherwise known as "Sue" was born on March 14, 1921 in Orillia. She lived all of her life in Orillia and was such an inspiration to so many.
Sue went from being a receptionist/ typist to running her own real estate and insurance company from 1972 until her retirement in 1997.
After being an advisor for women's employment at the Orillia National Employment Service office, Sue joined the family real estate and insurance business with her father in 1954. She took the business over on her father's death in 1972.
Sue was the first female insurance broker in Orillia and one of the first female real estate agents in Orillia. She became the first female president of the Orillia and District Real Estate Board in 1968.
Sue was a member of Orillia town council in 1963 and 1964.
Over the years, Sue was a member of the Catholic Women's League, Order of the Daughters of the Empire, Orillia Hall of Fame, Public Library Board, supporter of Streets Alive! and president of the Women's Curling Club.
Sue was the chairman of the Simcoe College Foundation. She spearheaded an early effort to bring a university to Orillia which became Lakehead University. In 2008 Sue was the first recipient of the Civitas Award from Lakehead University in honour of her work in bringing a university to Orillia.
Sue had a great interest in the history of Orillia. She was involved in the restoration of the Leacock Boathouse. She was a member of the Orillia Historical Society and a supporter of the Orillia Museum of Art and History.
She was one of the featured stories in the 2016 exhibit Her Story. Sue was the recipient in 2019 of the Legacy Award from the Orillia Museum of Art and History. Sue sponsored scholarships at Patrick Fogarty Catholic Secondary School and Lakehead University.
Sue was an avid world traveller with her sisters keeping a list of every country she visited.
Sue had so many interests from history/genealogy to golf, from cross-country skiing to theatre. She was a competitive bridge player. She was an avid Raptors' fan.
Sue was a long time parishioner of Guardian Angels Church.
On March 14, 2021, Sue celebrated her 100th birthday with a parade in her honour, visits from local dignitaries and the town of Orillia declaring March 14th, 2021 "Sue Mulcahy Day" !!
Sue passed away at Soldiers Memorial Hospital in Orillia on Wednesday May 18, 2021 in her 100th year.
Sue will be sadly missed by her many nieces and nephews in Canada and the United States and her many friends.
Sue is predeceased by her parents M. Teefy and Gertrude Mulcahy, by her brothers Rolland, Rev. Matthew CSB, and Charles, and by her sisters Clara, Jacqueline, Gert and Anne.
Due to COVID and border restrictions, visitations and a Celebration of Life will take place in the Fall 2021. Condolences can be received at www.carsonfuneralhomes.com.
In lieu of flowers, memorial donations may be made to Orillia Museum of Art and History at 30 Peter Street South, Orillia L3V 5A9 or at Lakehead University at 500 University Ave., Orillia L3V 0B9.
The death of Orillia centenarian and trailblazer Lucille "Sue" Mulcahy on Tuesday, May 18, 2021 marks the final chapter of the Mulcahy family's long-standing profile in Orillia heritage.
Sue's grandfather, Thomas, emigrated to Canada in 1837 from Glanmire, Ireland, and in 1866 made his way to Orillia by horse and cutter to open a dry goods store in Orillia. Thomas and his descendants found their livelihood in this burgeoning settlement and became an integral part of Orillia's success.
Sue was committed to many causes and campaigns to improve Orillia, much like her father Matthew Teefy Mulcahy. She was a successful businessperson and trailblazer for women at a time challenging for women to make their mark. Initially working with her father, she ran Mulcahy Insurance and Real Estate (later Mulcahy Insurance) on Peter Street, and after his death was the owner. She retired in 1997, joined by her sister Gertrude, FCA, FCPA and Orillia Hall of Fame honoree, and Jacqueline, a head nurse at St. Michael's Hospital in Toronto.
Sue's first job was as a receptionist and typist for the legal firm A. B. Thompson. She earned $9 a week. One day Stephen Leacock came in wanting to see Sue's boss. "He's busy with a client," Sue said. "Well, sign here," Leacock said and thrust some papers at her. She did as she was told—but then her boss sent her after Leacock because she had not truly seen him sign the papers. "Go get your Dad's car and get out there for a witnessed signature!" she was told. And she did.
On Sue Mulcahy's 100th birthday in March, Orillia residents and organizations turned out in droves for a drive-by Happy Birthday parade, complete with a few bagpipers and a drummer from Orillia Pipe and Drum. Since many of Sue's extended family members are American, COVID lockdowns prevented them from celebrating with her. They proposed the parade, and representatives from the Mayor's Office, OMAH, Lakehead University and other local organizations embraced the idea of celebrating Sue's special day. Sue was delighted with the parade, viewed from her picture window, and was tickled by the proclamation from Mayor Steve Clarke of "Sue Mulcahy Day" and the appearance of Simcoe North MPP Jill Dunlop and MP Bruce Stanton, and her niece Laura Ross of Mattawa and great-niece Joanne Mulcahy of Toronto. Sue had a great sense of fun and seeing a cardboard cutout of Sir Sam Steele popping out of a car's sun roof during the parade was a highlight. She also relished a visit from the Oval School students the previous day. They presented handmade cards that were by turns touching and hilarious, Sue said in a Zoom call to her American relatives.
Sue was active in the Chamber of Commerce. When the Orillia Mall opening threatened the success of downtown businesses, she pushed, cajoled and persuaded those merchants to mount a competitive campaign to attract shoppers and tourists, working with other like-minded colleagues. Today Orillia's downtown draws tourists and day-trippers with its quaint shops and artistic flair. She served on the Orillia Town Council in the 1960s, passionate about education. She worked hard to bring a college or university to Orillia. She saw that young people were leaving town for higher education, and often not returning, or didn't attend at all because of the financial burden of room and board. Although her initial efforts were unsuccessful, she did not give up. When Lakehead University opened in Orillia, Sue was able to see the tangible results of her hard work. She was a major contributor and was honored to receive the university's Civitas Award. In addition, she had been notified that she would be a recipient of the Alumnae Award.
Sue was also a significant supporter of the Arts and Streets Alive. She and her sisters Gertrude and Jacqueline were generous donors for the creation of the Mulcahy Family Gallery at the Orillia Museum of Art and History (OMAH). She also donated many historical items from the Mulcahy family archives. She received the first OMAH Legacy Award in 2019. In an interview for her 100th birthday, she gave a tongue-in-cheek comment on her interest in OMAH. "I'm very interested in keeping the old things alive," she noted.
Sue and her sisters were avid travelers. They would pick a destination and divvy up responsibilities so that no one was overburdened. In addition to Europe, they also globe-trotted to Russia and Tunisia. Sue sponsored a study-abroad scholarship to promote student travel. Another scholarship called the Mulcahy Leadership Scholarship was established by her nieces and nephews to honor the three sisters' professional accomplishments. It is given annually to a female student who demonstrates outstanding leadership and academic accomplishment.
Sue was a lifelong and devoted member of Guardian Angels Church, and donated a stained glass window to memorialize her brother, Rev. M.T. Mulcahy CSB of Toronto. She was a competitive golfer at Couchiching Golf and Country Club, an enthusiastic curler and cross-country skier. She loved music, theater, bridge and genealogy, tracing her mother's side all the way back to 1752 France and colonial United States. She was a devoted caregiver to her father and her sister Gertrude.
For her family, it is Sue's sense of humor and laughter that will be missed. In her day, she was the organizer of fun outings, campfires and sing-alongs at Bass Lake, sailing on Lake Couchiching, sleigh rides, Stratford excursions or hitting the one-armed bandits at Casino Rama. She had an encyclopedic memory for funny ditties and never hesitated to share.
Sue was predeceased by her parents, Matthew Teefy and Gertrude Mulcahy, brothers Rolland, Matthew and Charles, her sisters Clara, Jacqueline, Gertrude and Anne Hartman. She is survived by many nieces and nephews in Canada and the United States, and their families. Sue was very grateful for the loving care, support and friendship provided by Mae Ayson, and a team of wonderful caregivers led by Mrs. Ayson. The family would like to extend a special thank you for her compassion to the Mulcahy family.
Sue passed away at Orillia Soldiers Memorial Hospital after a brief illness. Due to COVID restrictions, a small private service will be held with burial at St. Michael's Cemetery, Orillia. Sue's family is optimistic that a larger, community-wide memorial will be possible in late summer or early fall.
In lieu of flowers, please send memorial donations to Orillia Museum of Art and History, 30 Peter St. South, Orillia, Ontario L3V 5A9 or Lakehead University, 500 University Ave., Orillia, Ontario L3V0B9.

With COVID restrictions now relaxed, the family wish to extend an invitation to a period of visitation and celebration on Saturday September 11, 2021 from 1 - 4 p.m. Please enter the rear entrance off of the parking lot.
Send a Condolence
Thank you, your condolence will be passed on to the family.
To send another condolence, please refresh the page.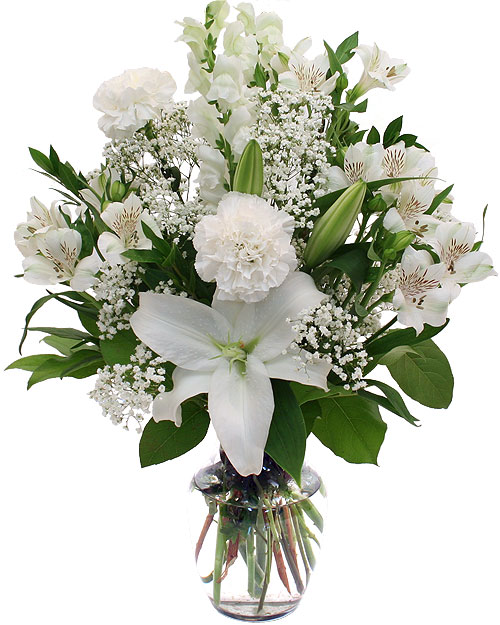 Send Flowers →