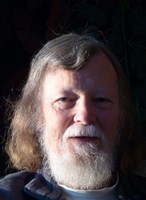 We lost our beloved brother, John, on February 18, 2018. John was a man of tremendous caring and compassion who touched many lives in positive ways.
Born in Atlanta, Georgia on July 6, 1946 to Beverly Swendiman Pitts and Guy Cleon Pitts, he was the second of three children. John's gentle nature was apparent even as a child.
After growing up and graduating from high school in Atlanta, John was at first not sure what he was going to do with his life.
A major turning point in John's life came in the form of an induction notice from the local draft board during the Vietnam War. John's deep sense of morality and respect for human life did not allow him to go to a country half way around the world and kill people only because our government said to do so. John applied to be a conscientious objector but was turned down because our family was not involved in organized religion. John then made his decision to go to Canada, a country that he came to love dearly.
John lived in the Toronto area for several years before moving to the Orillia countryside and eventually buying a piece of land which he called the Sweetwater Farm. John lived self-sufficiently on the farm, growing his own food, caring for the land, and generously giving his time and energy to help friends and contribute to local causes. During this time on the farm, John met and married Kathleen Milligan with whom he shared almost 32 years. To his great sorrow, he lost her in 2012. Some of our most cherished memories are Christmases we spent on the farm with John and Kathleen.
John's love for nature was ever present in his life with snow shoeing and cross country skiing in the winter months, and biking, hiking and camping in the spring, summer, and fall. He routinely shared all these activities with his best friends. At the time of his death he was volunteering with the Orillia Youth Centre to plan and lead outdoor excursions for the youth.
During these years on the farm, John received an Outdoor Education Certificate from Georgian College in Barrie which led to his teaching cross-country skiing at Horseshoe Valley for several years. He also earned an Addictions Counselor degree from George Brown College in Toronto which led to his becoming a counselor for Simcoe Outreach Services for 12 years. John enjoyed his work with his clients for whom he had great respect. He considered it an honor to serve them.
John also became a Canadian citizen during these years. He was very proud of his Canadian citizenship and considered it a privilege.
John had a great commitment to causes that preserve nature, protect animals, promote non-violence, and help individual people in need. He believed in working locally, doing whatever needed to be done, whether it was another pair of hands and a strong back or just someone to listen and care. No job was too small or menial. His contributions to his community were many and reflected his basic belief in the goodness of people and the need to restructure society so that it would better nourish human growth. John was a founding member of the food co-op in Orillia. The spiritually based Book Circle that John and friends established used the word "circle" intentionally to signify that it was a circle of equals with no one person in charge. It still meets weekly in Orillia, as does the meditation group John co-founded. John was also instrumental in establishing the Arts for Peace festival which has been held annually for the last 35 years in Orillia. The men's group, of which he was a founding member and participant, still meets regularly in Orillia. It was the men's group as well as his many outdoor activities that deepened his friendship with his dear friends Doug, Don, Murray, Dave, and several others who meant so much to him.
One of John's greatest passions was non-violence. John believed that treating each other with respect and compassion was essential and that we can learn to do so with the skills of non-violent communication. To that end John trained himself in non-violent communication by extensive reading and attending workshops and conferences based on the work of Marshall Rosenberg. John then began donating his time and expertise to teach non-violent communication through free public workshops and seminars in Orillia.
John worked extensively as a volunteer in efforts that reflected the values he lived daily; the many causes he volunteered with include Couchiching Conservancy, Orillia Youth Centre, Ploughshares, and Transition Town.
John was a gentle, peaceful man who gave more to the world than he took from it. He will be greatly missed by his many friends and his constant feline companion, Dollie. His gentleness, compassion, and loving and generous nature are a great loss to all who were fortunate enough to know him.
A special thank you to the people of Canada, and especially Orillia, who welcomed John to your country, became his close friends, and enriched his life immeasurably.
John is survived by his sister Kathy (Navarro) Faircloth of Salem Oregon and his brother Mark (Susan Jacobs) Pitts of Randolph New Jersey; his niece Summer (Daniel) Sims and their three children Orion, Amelia, and Emily of Salem Oregon; his brother-in-law Glen (Gillian) Milligan, nephew Ryan (Alyssa Colasante) Milligan and niece Meghan Milligan all of Trenton, ON. John was predeceased by his beloved wife Kathleen A. Milligan (2012).
A Celebration of Life will be held in Orillia on March 17 at St. Paul's Centre and United Church of Canada, 62 Peter St. N., at 2:00 pm. The family will receive friends from 2:00 to until 3:00 when the Sharing Circle will begin. Refreshments will follow.
As an expression of sympathy, memorial donations may be made to a cause dear to John's heart,
The Couchiching Conservancy, a non-profit land trust by mail (Box 704, Orillia, ON L3V 6K7) or online:
http://www.couchichingconserv.ca/donate/in-honour/. Donations will also be accepted by the Doolittle
Chapel of Carson Funeral Homes, 54 Coldwater Street East, Orillia, (705) 326- 3595.
Send a Condolence
Thank you, your condolence will be passed on to the family.
To send another condolence, please refresh the page.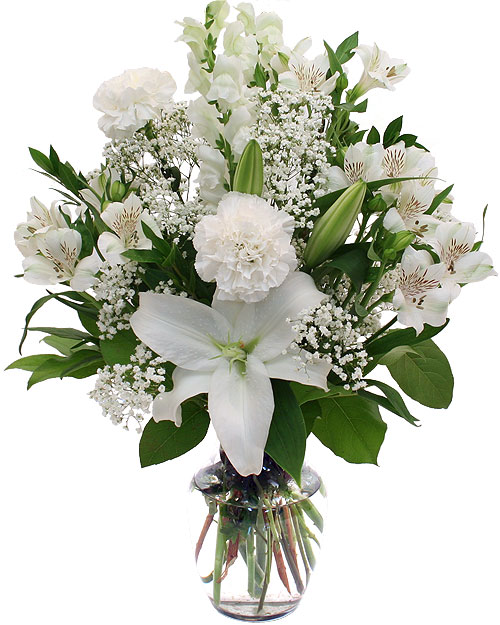 Send Flowers →