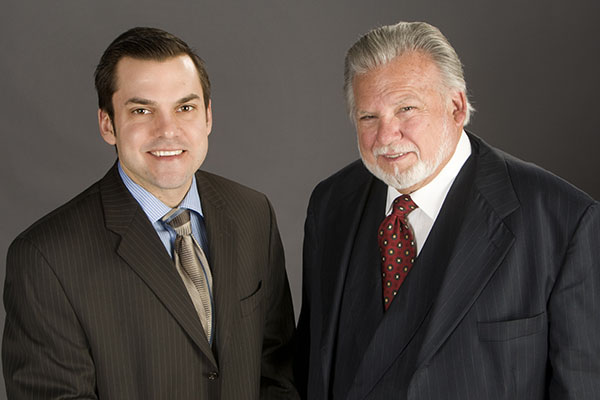 When comparing funeral homes, the first point that comes up is always the people.
The L. Doolittle Chapel and the J.H. Lynn chapel have always been, and remain today a family business. Since the days of Lorne Doolittle and George Crawford in Orillia, and Alexander Barrie and James Lynn in Midland, the family traditions of trust and care have continued. We are very proud of the family and staff here, and you should know that here you will always be treated like family. With over 80 years of combined funeral experience this family of professionals are here to compassionately listen, and to attend to every detail of your needs and expectations. ( Learn more about our staff )
The second aspect that comes to mind is the facilities.
Are they comfortable and welcoming? The minute you walk through the doors of the L. Doolittle Chapel or the J.H. Lynn Chapel, you will feel the family touch. We are constantly told how "the funeral home just doesn't feel like a funeral home". We would like you to be the judge. Spacious chapels, warm and tastefully decorated visitation rooms and washrooms, and precious wood and antiques all soften these large, historic facilities.
Learn more about J.H. Lynn Chapel's facilities.
Learn more about L. Doolittles Chapel's facilities.
The third consideration when people choose Carson Funeral Homes is value.
Since the days of Lorne Doolittle, and George Crawford there has been a tradition of not only care but of affordability. This tradition remains today with the Carson Family. We continue today to provide services to all who shall require them, regardless of ability to pay. We will work with you to remain within your budget while at the same time still providing a meaningful service for you and your loved ones. It is a big decision, thus we invite cost comparison. When comparing apples to apples we know you will be comfortable at Carson Funeral Home. We take the time to compare our prices to other providers in the area and not only do we consistently rank below the provincial price average we offer our price match guarantee. Thus, not only can you be sure of the best service and gorgeous facilities, you can always be comfortable with your financial decisions as well.
Price Match Guarantee

We are so confident in the value of our services when compared locally, that if you bring us a written quotation we guarantee our prices will match or beat them. If there is a discrepancy in pricing there will be a 5% discount off of the lowest written quotation.
(services and exact merchandise only, disbursements not included)
The fourth consideration when choosing Carson Funeral Homes is one that many families appreciate. It is our Aftercare service.
What is Aftercare? Aftercare is a funeral service follow-up consultation that we provide, without charge, following the funeral or memorial service. Its purpose is to help survivors, next of kin, or executors to resolve some of the estate matters that are pressing after loss of a loved one. For a more complete listing as to what aftercare entails please continue to Aftercare.
Aftercare is a one more example of how we here at Carson Funeral Homes, believe that our commitment to our families does not end with the funeral, but continues on with practical aftercare, grief work, and planning.
The fifth component that sets Carson Funeral Home apart is our dedication to education.
We take the time to educate our communities in many facets of the issues surrounding dying, death, funerals, and the practical issues surrounding estates. We dedicate ourselves to put on seminars at least once a year in our communities. We invite guest speakers who have pertinent information to give in related fields. If you want more information on our upcoming seminars please continue to Seminars.
Lastly, some people like to know about our strong commitment to our communities.
The Carson family and staff have always believe that if you are to have a business in a community that it is important to give back to our community. In addition to the educational work we do, we are strongly involved in our volunteering. For individual listings of how we give back to our community and take part in community events you can look through the staff listings. Here is a quick list of what we have been up to lately: Membership in O.S.M.H. Foundation Board, Orillia Chamber of Commerce Board, Kiwanis, Rotary, Masonic Lodge Orillia and Victoria Harbour, Orillia Shrine Club, Canadian Cancer Society Daffodil Tea plus major sponsors for the Hike for Hospice and the O.S.M.H. Foundation Golf Tournament, and little league soccer sponsorships.
We urge you to compare, and when you do we will be here to help. For Service and Value always above what you expect, the only name you need to know is Carson Funeral Home.

Settled in the heart of historic Orillia is a beautiful and charming old funeral home. Filled with warmth and character, you will feel at home the minute you walk through the door.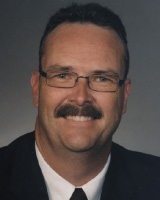 Jon Griffiths helps dozens of families every year preplan their funerals. He listens to what they want and works within their budget to come up with the best solution for them.

Nestled right in the downtown of Midland is the oldest funeral home serving Midland and area. Longevity stretching back to 1878 you will notice why J.H. Lynn Chapel has been the choice of so many families in Midland the moment you see it.