Something to think about
You come into this world being held and loved and you should leave this world the same way
Meaningful funerals are rites of passage that help us move from life before a death to life after a death. They help families and friends support one another, embrace their feelings and embark on the journey to transcendence.
Welcome to Carson Funeral Homes
Thank you for taking the time to visit our web site.
A great deal of time and effort has gone into providing this service to our community and the families we serve. We are constantly enhancing and updating the information in this medium and hope that you find it helpful and convenient. If you have any questions or would like to share any suggestions on how we could improve this site, please feel free to contact us. We value and encourage your input. We are here to continue to provide the highest standards for our community and to the families that we serve.
Few funeral homes in Canada can match Carson Funeral Homes for longevity or experience. We have been the "family" funeral home for thousands of client families for over 125 years. A tradition since 1878, we have provided full-service funeral arrangements for all faiths, within everyone's means through the generations.
Admirable though tradition may be, we pride ourselves in our ability to be a leader and innovator in a constantly demanding profession. We are proud of the more than 20 men and women of the Carson family . We believe that each one is a caring, understanding professional who takes pride in helping people.
Announcing Carson now Orillia's ONLY Family Owned Funeral Home
Carson Funeral Homes is now the only family owned, operated, and controlled funeral home serving Orillia. With the recent sale of Mundell Funeral Home to Park Lawn Corporation, Carson Funeral Home is the only funeral home serving both Orillia and Midland that can claim that they are truly family owned and operated. What does this mean to you? At Carson Funeral Home you will always be treated like family. Experience caring and compassionate staff, warm and comfortable facilities, fair and reasonable prices. In an era of big business see the difference that family makes. http://www.orilliapacket.com/2016/02/17/toronto-corporation-is-now-majority-owner-of-mundell-a-family-run-business-since-1914
Candlelight Memorial Service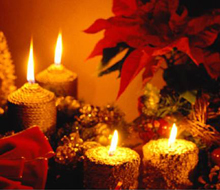 Ann Carson and all of the staff at Carson Funeral Homes invite you and your family to our Candlelight Memorial Service.
Join us in lighting a candle to honour the memory of people we loved and lost.
Family gatherings and social get togethers can be very difficult when we are grieving, but it is important to remember that we will feel joy again. We hope that you will be able to share this time with us. Refreshments will be served following the service.
A service will be held at each chapel on different dates.
L. Doolittle Chapel in Orillia on Sunday December 4, 2016 at 1 o'clock pm
Reception to follow.
and

J.H. Lynn Chapel in Midland on Sunday December 11, 2016 at 1 o'clock pm
Reception to follow in the Reception Centre of the funeral home.
Please RSVP by email: info@carsonfuneralhomes.com
or by phone: Orillia: (705) 326-3595 Midland: (705) 526-6551
Recent Obituaries

Settled in the heart of historic Orillia is a beautiful and charming old funeral home. Filled with warmth and character, you will feel at home the minute you walk through the door.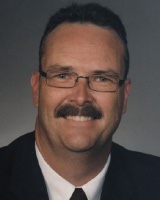 Jon Griffiths helps dozens of families every year preplan their funerals. He listens to what they want and works within their budget to come up with the best solution for them.

Nestled right in the downtown of Midland is the oldest funeral home serving Midland and area. Longevity stretching back to 1878 you will notice why J.H. Lynn Chapel has been the choice of so many families in Midland the moment you see it.